About Conference
Neuroscience is an interdisciplinary science that works closely with other disciplines, such as mathematics, linguistics, engineering, computer science, chemistry, philosophy, psychology, and medicine. Meanwhile Neuroresearchers and Neuroscientists study the cellular, functional, behavioral, evolutionary, computational, molecular, cellular, and medical aspects of the nervous system.
Welcome Message
Market Analysis
GERMANY AS AN EDUCATION DESTINATION
Between 2013 and 2015, the number of international students enrolled at German institutions rose from 282,201 to 321,569, an increase of almost 14 percent. In 2015, China was the largest source country, accounting for 12.8 percent of inbound students, followed by India and Russia with 4.9 percent each. U.S. students only accounted for 1.7 percent of international enrollments in Germany. Despite increased interest in Germany as a study destination over the past decade, North American students prefer more popular European destinations like the United Kingdom, Spain, Italy, and France.
The German government seeks to further increase the country's international student population to a total of 350.000 students by 2020. A joint position paper, issued by the federal and state governments in 2013, calls for the "strategic internationalization" of universities, better integration of foreign students, and increased funding for transnational partnerships and international marketing. It also advocates expanding the number of English-taught degree programs at German universities. This recommendation stems from the fact that mandatory German language requirements for most degree programs represent a substantial obstacle to enrolling foreign students. The number of English-taught master's programs has increased considerably in recent years and currently accounts for approximately ten percent of all programs. Undergraduate-level programs, on the other hand, are still taught almost exclusively in German.
One of the most significant developments for the further internationalization of German higher education is the recent mass arrival of Indian students on German campuses. India is, after China, the second largest sending country of international students worldwide, and the number of mobile Indian students is projected to grow. Between 2014 and 2015, Indian enrollments in German institutions of higher education grew by a remarkable 24.4 percent to a total of 11,655 students, and India overtook Russia as the second largest country of origin for foreign students studying on German campuses. In light of these trends, some researchers predict that Germany could soon overtake the UK to become the largest market for international education in Europe.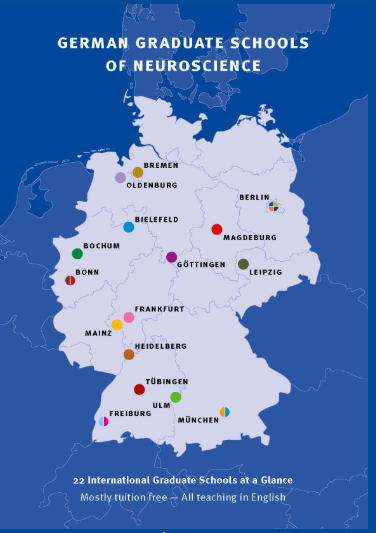 GERMANY AS A COUNTRY OF ORIGIN
Underscoring Germany's growing importance within international education is the utmost fact that it is not only a top destination for foreign students, but also stood as one of the largest source countries for international students headed abroad. Overall, the number of Germans studying abroad increased by almost 400 percent in the two decades following the country's 1990 reunification. In 2013, Germany was the third largest sending country after China and India with 119,123 outbound students. Most of these students choose to stay close to home: Austria, the Netherlands, the U.K., and Switzerland are the top destinations for German students. The United States, with 10,193 enrolled German students as of the 2014/2015 academic year, comes in fifth place. (Germany currently represents the fourteenth largest country of origin for foreign students in the U.S.)
In 2013, about one in three German graduates had some form of study abroad experience. This rate can be expected to grow. The German government seeks to increase the number of students with academic
SOCIETIES AND ASSOCIATIONS IN GERMANY
Bernstein Network Computational Neuroscience
Deutsche Gesellschaft für Biologische Psychiatrie (DGBP)
Deutsche Gesellschaft für Neurochirurgie (DGNC)
Deutsche Gesellschaft für Neurologie e.V. (DGN)
Deutsche Gesellschaft für Neuroradiologie e.V.(DGNR)
German Association for Psychiatry, Psychotherapy and Psychosomatics (DGPPN)
German Neuroscience Society (GNS)
German Psychological Society (DGPs)
German Society of Developmental Biology (GfE)
German Society of Neurogenetics (DGNG)
German Society for Neuropathology and Neuroanatomy (DGNN)
Society for Biochemistry and Molecular Biology (GBM)
GRADUATE TRAINING
HELMHOLTZ GRADUATE SCHOOLS
Helmholtz Graduate School "Molecular Cell Biology"
Helmholtz International Graduate School for Cancer Research
Helmholtz Graduate School Environmental Health – HELENA
LEIBNIZ GRADUATE SCHOOLS
Leibniz Graduate School for Emerging Infectious Diseases (EIDIS)
Leibniz Graduate School on Ageing and Age-Related Diseases (LGSA)
Leibniz Graduate School SynaptoGenetics
INTERNATIONAL MAX PLANCK RESEARCH SCHOOLS (IMPRS)
IMPRS for Cell, Developmental and Systems Biology
IMPRS for Neural Circuits
IMPRS for Molecular Biology
IMPRS for Neurosciences
IMPRS for Physics of Biological and Complex Systems
IMPRS Exploration of Ecological Interactions with Molecular and Chemical Techniques
IMPRS for Organismal Biology
IMPRS NeuroCom
IMPRS for Molecular and Cellular Life Sciences
IMPRS for Translational Psychiatry
IMPRS for Cognitive and Systems Neuroscience
IMPRS from Molecules to Organisms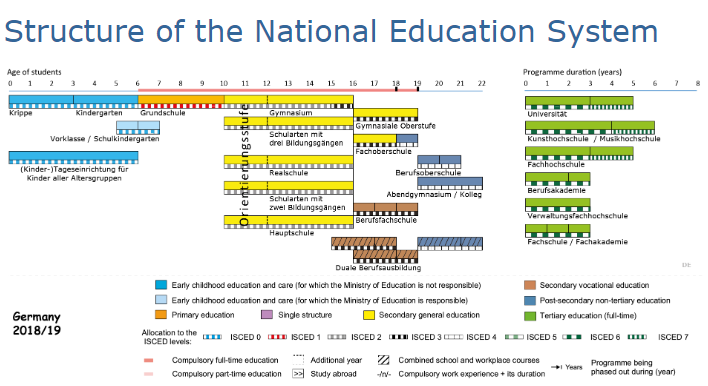 Why & How Psychology and Neuroscience important?

Study of psychology and neuroscience combined also known as neuropsychology which has its known roots in Ancient Egypt circa 3500 BC. It all happened during this time that the high priest, Imhotep, became one of the first individuals to begin a scientific study of the brain, as opposed to one that was steeped in abstract rituals and magic the scientific study of human behaviors and mental disorders began focusing more and more on the physical brain and nervous system. Meanwhile more abstract methods of diagnosing such disorders also developed and evolved into the communicative psychological approaches brought to global significance by historically prominent psychiatrists, such as Sigmund Freud and Carl Gustav Jung.
Since those days several breakthroughs has been in the fields of neuroscience and psychology have worked hand-in-hand to shape our understanding of the human mind and nervous system. Prior to the late 19th century, advances in neuroscience had yet to disprove the then widely-accepted hypothesis that the size of the human skull determined the level of an individual's intelligence. With applying his own neuroscientific knowledge and ideas to the psychological implications of speech, French physician Jean-Baptiste Bouillaud found that specific regions of the human brain were responsible for various functions of human intelligence and not the size of the skull itself with all this considerations Bouillaud found that speech-the very foundation of human communication-was, in fact, created and many briefings and understandable aspects by various parts of the brain working together, and not merely an abstract mental function with a singular origin.
Knowledge of neuroscience has grown to become a critical component of a well-rounded education in the field of psychology. With a continuously evolving familiarity with neuroscience, understanding various mental afflictions such as depression, anxiety, and schizophrenia would be primitive at best. Finally without a foundational understanding of the biological and scientific causes of mental disorders, the field of psychology might still subscribe to ridiculous notions, such as the size of the skull determining intelligence, or at worst, the infamous diagnosis in women as being caused by the uterus moving throughout various regions of the body.
In the advanced scientific era we currently live in, it is easy to see that grounding in neuroscience is all but mandatory in making sure psychology majors have the required tools and knowledge to succeed in their field. The American Psychological Association states that, now more than ever, neuroscience is becoming a crucial component for current and prospective psychologists who wish to expand their career options in the field. Major psychologists and psychological researchers with a background in neuroscience are highly sought after in public agencies such as the Food and Drug Administration and the Center for Disease Control, as well as private pharmaceutical and biotechnology firms and with all the benefits that come from having a foundational background in neuroscience, psychology students today should seriously consider incorporating with depth study of the field into their overall academic plan. All because of the academic scope of neuroscience itself is so broad; students can choose to specialize in more specific aspects of the field, such as cognitive neuroscience, which draws heavily upon the student's background in psychology. Both the combinative fields of neuroscience and psychology are constantly evolving, psychology students with a strong background in neuroscience can easily transition into research-based, as well as practice-based career roles.
Neuroscience affects many, if not all, human functions, but it also contributes to a better understanding of a wide range of common conditions.
These include:
Down syndrome
Autistic spectrum disorders (ASD)
ADHD
Addiction
Schizophrenia
Parkinson's disease
Brain tumors
Epilepsy
The effects of stroke, for example, language loss
Immune system disorders, such as multiple sclerosis
A greater understanding of neurological factors can help in developing medications and other strategies to treat and prevent these and many other health issues.